I guess Geeks don't know how to fix a flat. That's what I saw in the parking lot at the new Best Buy yesterday. I left work early to go and pick up my copy of GTAIV. Yea, I haven't played it yet cus I don't have a PS3. But all in due time, my friends.
Yesterday morning, I ate a Supreme Croissant from Jack in the Box.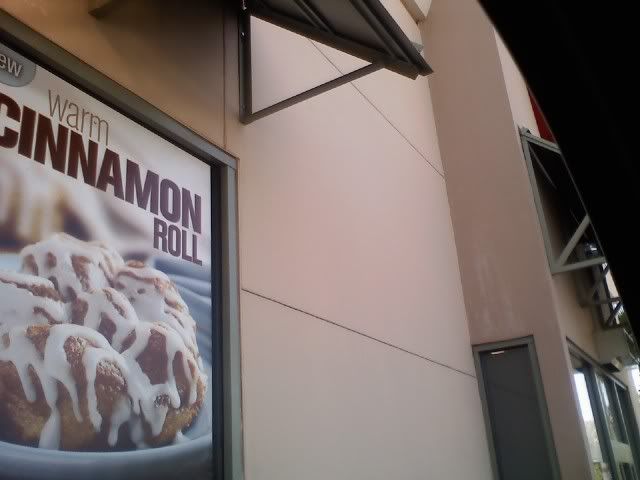 This is what I saw as I headed to pay via Drive-Thru. Did you know Supreme Croissants are 2 for $3??
Then later that night, as I headed home from school, I reeeally wanted a Big Mac. The McDonald's I frequent has a 24-hour Drive-Thru, so I figured I was in the clear and well on my way to enjoying that Big Mac. So I get there, and there's only one car ahead of me (a wimpy CRX with the oversized exhaust). I couldn't really tell if he/she was ordering anything because I had my window up and was listening to music. But after a bit, the CRX moved up, and then I moved up as my window rolled down.
And there I sat, waiting for the heavenly sound of "Hi, can I take your order?" or whatever it is they say. And I waited some more. And then a little bit more. By this time, there was two other cars behind me. After my third deep breath, I honked the horn! I could taste the Big Mac, so close and yet so far.
I decided I wouldn't wait any longer and drove up to the window, only to find the Drive-Thru lady chatting it up with the person in the CRX. The look on my face said "wtf?"
She looks over at me and says "We're closed!"
And that's the damndest thing ever. In the history of damnation.
But all was not lost. Can you guess where I headed?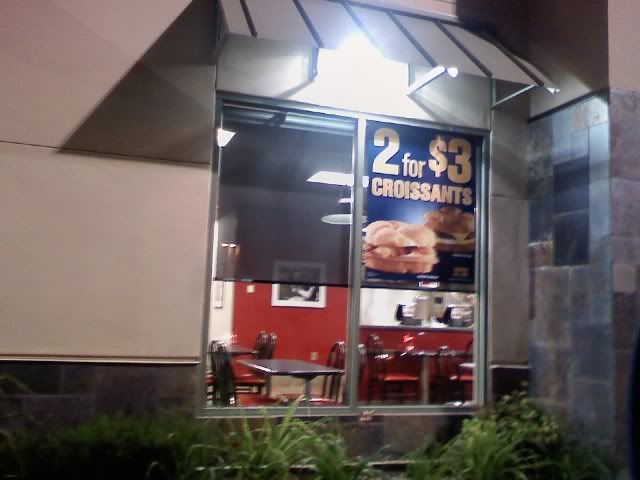 That's right. Ol' reliable. My friend Jack. I got the Spicy Chicken meal (with orange juice), curly fries, and two tacos. Funny thing about the orange juice, I asked for the biggest one they had and they still gave me the little juice box. Lame.
Here's a random picture: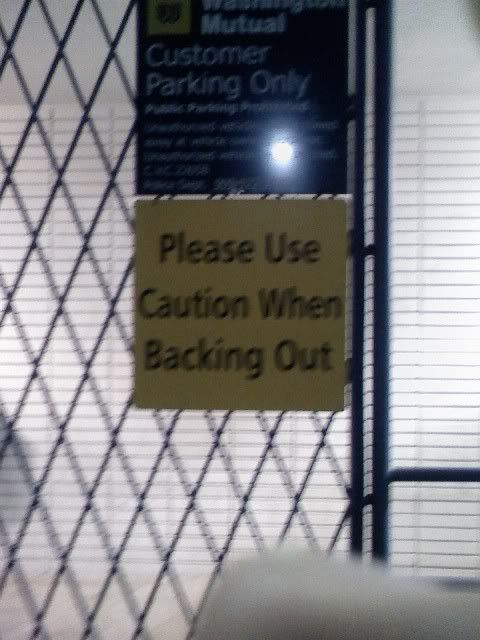 They make it seem so tangible. "Oh, let me make sure I have my caution all good to go before i back out..."
Anyway, all caution aside, I went to San Jacinto this morning. I know, who goes TO San Jacinto, right? People usually drive BY San jacinto to get to where they really wanna go. But I had some paper work to pick up. It's a long story. But check out the scenery:
This is a weird, rock-like thing (it probably IS a rock) off the 79: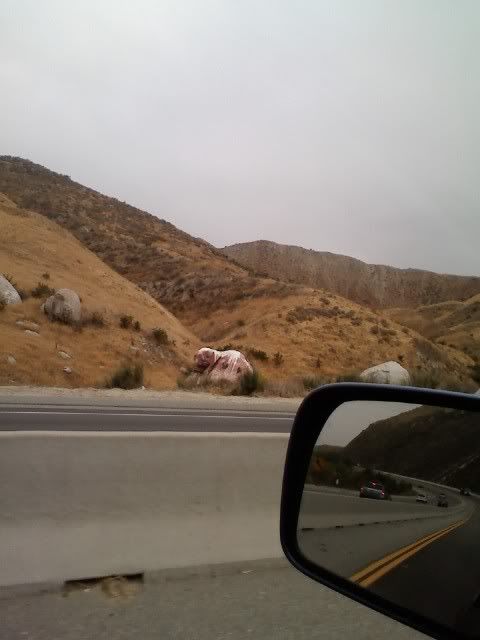 It's all red and gross looking. I dubbed it 'Period Rock'.
Yea. Right now I'm at school, eating chicken strips. Well, about to.
I have my yoga class at 4. And I was supposed to go the pool after that, but the weather is extremely crappy. I don't get it. It was soooo hot yesterday!! Ttyl.
Peeeace